We're looking for an Electronics Engineer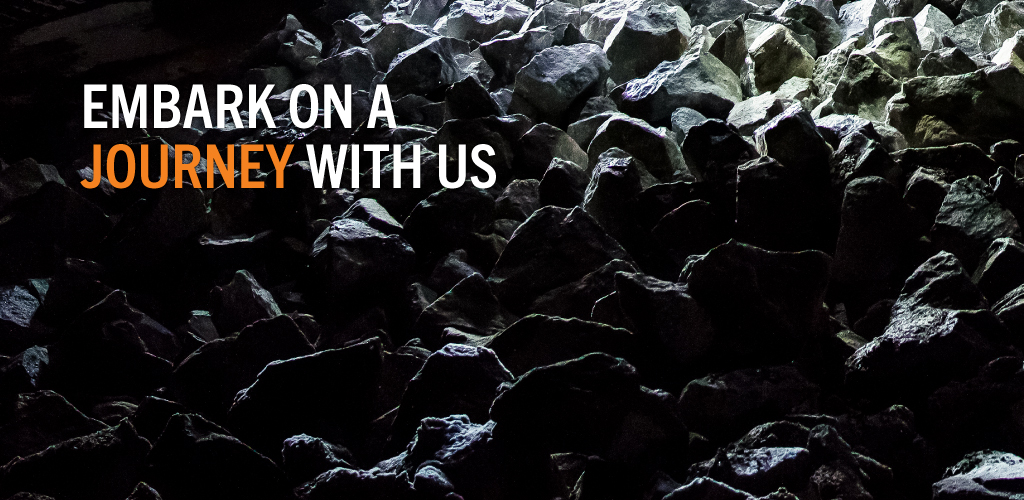 To Nordic Lights' product development department, we are looking for an Electronics Engineer (Eng)
As electronics engineer you will be working with the development of hardware for world-leading LED vehicle lighting. Your responsibility is to ensure that our lights meet the requirements in function, producibility, price and electromagnetic compatibility.
You will join a growing tech company and be part of a team of ten product development experts. Our projects are mainly aimed at the export market for customers like CAT, Hitachi, Liebherr and Komatsu. You will work directly with our customers' product development departments. The objective of the team is to develop modular, manufacturing-friendly products that meet the customer's needs. So, if customer-oriented product design is your thing, you might be the person we are looking for.
You are a tech savvy talent holding a Bachelor or Master of Science (Electronics). You are used to working with components, simulation software, schematic drawing and PCB design. Knowledge of power supply design is an advantage. Work experience in the field is also an advantage, but graduate engineers will of course be considered.
As a person you are committed, persistent, flexible and you deliver results on time. You take independent initiative but listen to the customers' needs, and you can quickly adapt to changes. You have good language skills in English, both spoken and written.
For more information please contact Herrmans Oy Ab/Nordic Lights, Product development manager Stefan Sandler, 050 547 8899. Leave your application by June 20th at the latest, to nina.hultholm@herrmans.eu
Tomorrow's technology is being created today, so join our team and develop the lighting solutions of the future!
---

Haemme Nordic Lights tuotekehitysosastoon Elektroniikkainsinööriä (Fi)
Elektroniikkainsinöörinä työskentelet maailman johtavan LED-ajoneuvovalaistuksen laitekehityksen parissa. Varmistat myös, että työvalomme täyttävät niille asetetut vaatimukset toiminnan, tuotantokelpoisuuden, hintatason sekä sähkömagneettisen yhteensopivuuden suhteen.
Tulet kasvavaan teknologiayritykseen, jossa olet osana tiimiä, johon kuuluu kymmenkunta tuotekehityksen ammattilaista. Projektimme toteutetaan asiakkaille kuten CAT, Hitachi, Liebherr ja Komatsu ja ne suuntautuvat lähes kokonaan vientimarkkinoille. Ryhmämme tavoitteena on saada aikaan modulaarisia, valmistusystävällisiä tuotteita, jotka vastaavat asiakkaidemme tarpeita. Eli jos asiakaslähtöinen tuotesuunnittelu on sinun valttisi, saatat olla etsimämme henkilö.
Olet tekniikasta kiinnostunut osaaja, koulutukseltasi elektroniikan insinööri tai diplomi-insinööri. Olet tottunut työskentelemään komponenttien, piirilevy-layoutin, simulointiohjelmistojen ja elektroniikan kytkentäkaavioiden kanssa. Virtalähde suunnittelun osaaminen sekä työkokemus alalta katsotaan eduksi. Vastavalmistuneet otetaan tietenkin myös huomioon.
Luonteeltasi olet motivoitunut, kärsivällinen, joustava ja tuotat tulosta määrättyyn aikaan. Olet itsenäinen ja oma-aloitteinen, mutta myös ymmärtäväinen asiakkaiden suhteen ja osaat nopeasti sopeutua muutoksiin. Tulet työssäsi hyvin toimeen englannin kielellä, sekä kirjallisesti että suullisesti.
Lisätietoja tehtävästä antaa Herrmans Oy Ab/Nordic Lights, Tuotekehityspäällikkö Stefan Sandler, puh. 050 547 8899. Hakemuksesi haluamme viim. 24.6.2018 nina.hultholm@herrmans.eu
Huomisen teknologia luodaan tänään, joten tule joukkoomme kehittämään tulevaisuuden valaistusratkaisuja!
---
Till Nordic Lights produktutvecklingsavdelning söker vi en Elektronikingenjör (Swe)

Som elektronikingenjör jobbar du med utveckling av hårdvara för världsledande LED fordonsbelysning och ser till att våra arbetsbelysningar uppfyller ställda krav på funktion, producerbarhet, prisnivå och elektromagnetisk kompatibilitet.
Du kommer till ett växande teknologiföretag där du blir del av ett team på tiotalet experter inom produktutveckling. Våra projekt riktar sig nästan helt till exportmarknaden och görs för kunder som CAT, Hitachi, Liebherr och Komatsu. Du jobbar direkt mot våra kunders produktutveckling och teamets målsättning är att utveckla modulära, tillverkningsvänliga produkter som svarar mot kundernas behov. Så om kundorienterad produktdesign är din trumf kan du vara personen vi söker.
Du är en teknikintresserad talang, utbildad ingenjör eller diplomingenjör i elektronik. Du är van att arbeta med komponenter, simuleringsprogram, elektronikplanering och layout. Kunskaper inom konstruktion av strömkällor ses som en merit. Erfarenhet av branschen är till fördel, men du kan också vara nyutexaminerad.
Som person är du engagerad, uthållig, flexibel och du levererar resultat i rätt tid. Du tar självständigt egna initiativ, men är lyhörd för kundens behov och kan snabbt anpassa dig till förändringar. I ditt arbete behärskar du engelska väl som arbetsspråk, i både tal och skrift.
För närmare information är du välkommen att ringa Herrmans Oy Ab/Nordic Lights, Produktutvecklingschef Stefan Sandler, tfn 050 547 8899. Din ansökan vill vi ha senast 24.6.2018 till nina.hultholm@herrmans.eu
Morgondagens teknologi skapas i dag, så kom med i teamet och utveckla framtidens belysningslösningar!