IT Specialist, come and create your future with us!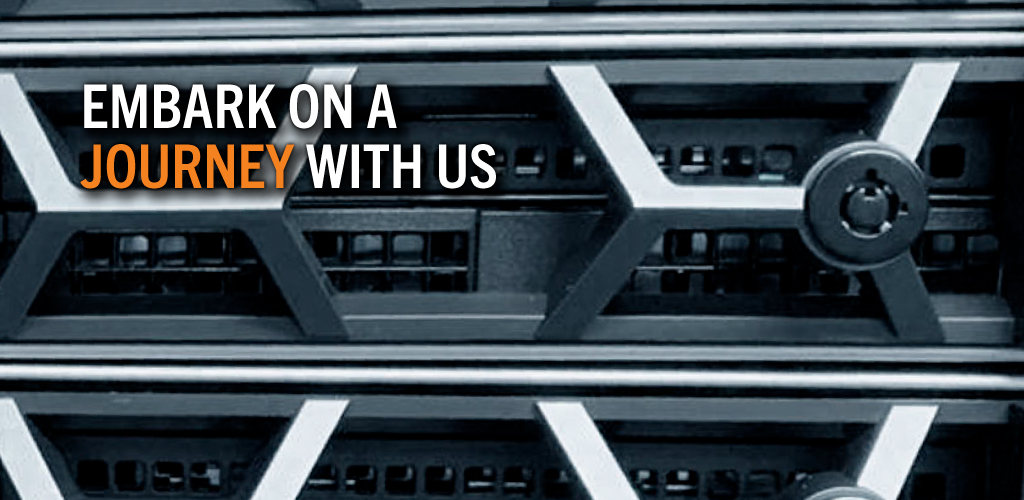 THIS IS IN IT FOR YOU
You will be in your native element developing a growing, international company's IT architecture, just what you are cut out for.
You will get to use both your people skills and your systematic mind.
You will start enjoying Mondays, as our IT team is one of the best and you'll be happy to see them again after the long weekend.
As IT Specialist at Nordic Lights Group you will work with operations and maintenance of our IT environment and participate actively in its development to meet both the market's and the company's future requirements. You will work in a team, but also on your own initiative and lead development projects that strengthen our processes.
You have experience of working with IT infrastructure, network and systems (Microsoft, VMware etc.) and an appropriate higher education. You are socially competent and able to communicate in Swedish, Finnish and English. You also have a systematic approach to work.
We value your knowledge of cloud solutions, Office 365, databases, IT security, business continuity, Citrix and ITIL or equivalent.
For more information about the company and position call IT Manager Patrik Haga, tel: +358 20 134 5135. Leave your application and salary request by March 8th at the latest.
Join our team and create your future together with us in an international and growing company!
---
MEIDÄN KANSSAMME
olet kuin kala vedessä kehittäessäsi kasvavan kansainvälisen yrityksen IT-arkkitehtuuria
osaat toimia yhteistyössä muiden kanssa, ja omaat järjestelmällisen tavan työskennellä
maanantaiaamut ovat yhtä juhlaa, koska IT-osastomme on paras paikka työskennellä, ja et malta odottaa kuulumisten vaihtoa viikonlopun jälkeen
Nordic Lights Group IT-asiantuntijan roolissa vastaat niin päivittäisistä IT-operaatioista, kuin ylläpidostakin. Osallistut aktiivisesti toimintaympäristön kehittämiseen siten, että se vastaa yrityksemme tarpeita. Olet yksi ryhmän jäsenistä, mutta oma-aloitteisuus ja projektien johtaminen itsenäisesti ei ole sinulle vierasta.
Sinulla on kokemusta IT-infrastruktuurin, tietoverkkojen ja -järjestelmien (Microsoft, VMware jne.) toiminnasta sekä soveltuva korkeakoulututkinto. Sosiaaliset kykysi ovat hiottu huippuunsa, ja osaat kommunikoida ruotsiksi, suomeksi ja englanniksi. Olet työsi suhteen myös järjestelmällinen.
Arvostamme lisäksi kokemusta pilviratkaisuista, Office 365:stä, tietokannoista, liiketoiminnan jatkuvuudesta, tietoturvasta, Citrix-ympäristöstä ja ITIL-viitekehyksestä tai vastaavasta.
Jos kiinnostuit meistä, ota yhteys IT-päällikkö Patrik Hagaan, puh. 020 134 5135. Lähetä hakemuksesi palkkatoiveineen meille viimeistään 8.3.2020.
Tule mukaan joukkoomme luomaan kanssamme tulevaisuutesi kasvavassa ja kansainvälisessä yrityksessä!
---
Du kommer att vara i ditt rätta element och utveckla ett växande, internationellt företags IT-arkitektur, exakt det du är gjord för.
Du får använda både dina sociala förmågor och ditt systematiska sinne.
Du kommer att börja gilla måndagar, för vårt IT-team är ett av de bästa och du kommer att vara glad att se dem igen efter det långa veckoslutet.
Som Nordic Lights Groups IT Specialist kommer du att jobba med drift och underhåll av vår IT miljö och delta aktivt i dess utveckling för att möta marknadens och företagets framtida krav. Du arbetar i team, men också på eget initiativ samt leder utvecklingsprojekt som stärker våra processer.
Du har erfarenhet av att jobba med IT infrastruktur, nätverk och system (Microsoft, VMware etc.) och en lämplig högskoleutbildning. Du har god social kompetens och kan förstå och göra dig förstådd på svenska, finska och engelska. Du har också ett systematiskt och noggrant arbetssätt.
Vi värdesätter din erfarenhet av molnlösningar, Office 365, databaser, IT-säkerhet, driftskontinuitet, Citrix och kännedom om ITIL eller motsvarande.
Mer information om företaget och uppgifterna får du genom att ringa It chef Patrik Haga, tfn +358 20 134 5135. Sänd din ansökan med löneanspråk senast 8.3.2020
Kom med i teamet och skapa din framtid med oss i ett växande och internationellt företag!