Product Engineer, come and create your future with us!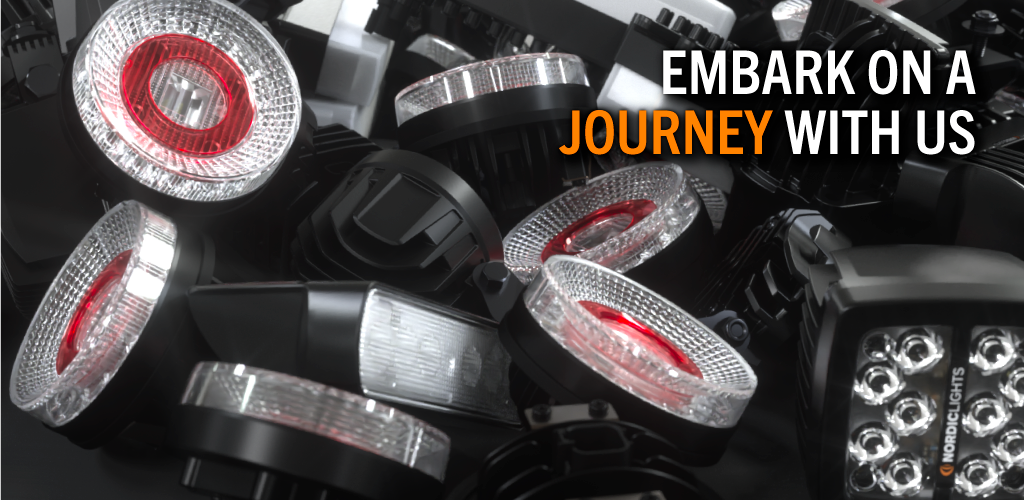 THIS IS IN IT FOR YOU:
You will enjoy your everyday work as part of an inspirational, creative, and positive team
You will get loads of experience and insights into the art of managing the product portfolio of a high-tech export company
You will get a front-row seat at the premiere of each product launch we do
As a Nordic Lights' Product Engineer your responsibilities are
Creating, maintaining, and sharing technical sales support material and providing input for different types of processes within the company
Co-operating closely with and acting as a communication link between various functions of the company, such as R&D, Sales, and Marketing
Generating computer-modelled lighting simulations for different types of heavy-duty vehicles
Coordinating the change management process (related to technical changes made to existing products) and the business case process (related to development of new products)
Supporting active product portfolio management by providing input for decision-making (product roadmap, sales analyses, market studies and benchmarking etc.)
Requirements:
Excellent verbal and written communication skills in English (ability to generate good quality technical documentation in English)
Active and self-reliant, solution-oriented approach
Ability to learn and understand technical details of products as well as business
Sufficient IT skills (good skills at least on basic tools such as Microsoft Office etc., willingness to learn new software such as ERP, PLM and simulation tools)
Prior experience: preferably a few years of experience in the manufacturing industry (for example in Product Management/Sales/R&D) but, the right attitude is key
Technical education background
For further information, please contact Product Portfolio Manager Mikko-Ilari Ojala, tel. +358 20 1345 273. Leave your application by September 20th at the latest.
---
Nordic Lights Ltd. is a successful and growing export company in Jakobstad. About 200 talents work in our headquarters in Finland and in subsidiaries in Germany, China, USA, Brazil, Singapore, and Vietnam.