We're hiring an Area Sales Manager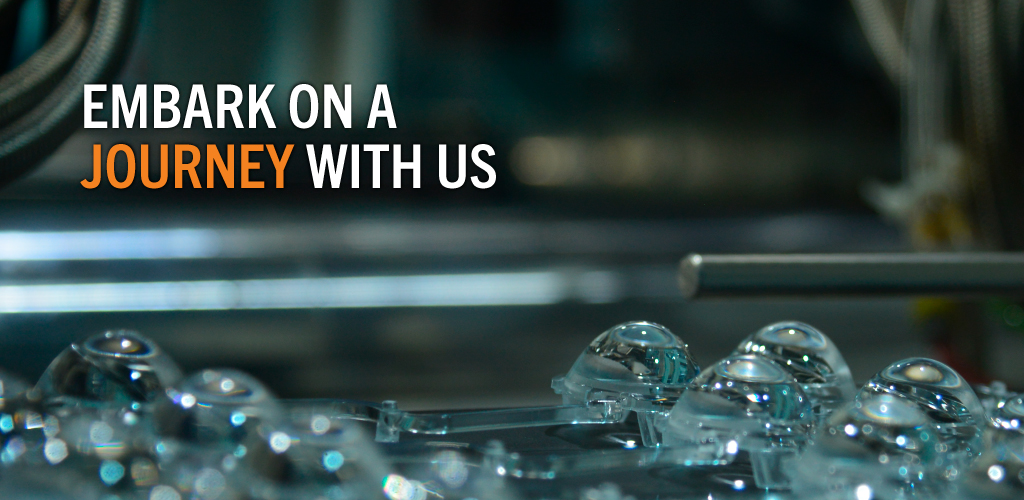 To Nordic Lights, we're looking for an Area Sales Manager  (Eng)
You are energetic, driven and goal-oriented with experience in B2B technical sales. Your motivation comes through achieving and exceeding targets. You enjoy working independently, are good at building relationships, seeking new business opportunities and understand the value of networking. You thrive in a customer-driven organization that requires initiative and you are skilled in negotiation and presentations. You will be assigned a portfolio of customers and geographical responsibility areas and have the ability to reach new customers to further strengthen our market position.
With us you will work with market leading products in the forefront of innovation and quality. You will be part of our global sales team in a growing, positive and progressive international company. You will report to the Sales Manager.
Educated in engineering or economics, you speak fluent English, and have the opportunity to travel about 70+ days/year.
For more information about the company and position call Sales Manager Jari Kokko, tel: +358 20 134 5225. Send your application with CV and salary request no later than 27.1.2019
Join our team and create your future together with us in an international and growing company!
---

Nordic Lights hakee Aluemyyntipäällikköä (Fi)
Etsimme joukkoomme tuloshakuista ja teknisestä B2B-myynnistä kokemusta omaavaa aluemyyntipäällikköä. Tavoitteiden saavuttaminen ja niiden ylittäminen motivoivat sinua. Olet tottunut työskentelemään itsenäisesti ja tartut innokkaasti uusiin haasteisiin ja mahdollisuuksiin. Viihdyt asiakaslähtöisessä organisaatiossa, joka vaatii oma-aloitteisuutta sekä tunnet olosi kotoisaksi neuvottelu- ja esittelytilanteissa. Budjetti- ja tulosvastuullisena tulet itsenäisesti työstämään vastuualueesi maita ja etsimään uusia asiakkaita edelleen vahvistamaan markkinaosuuttamme.
Tarjoamme mahdollisuuden työskennellä markkinoiden johtavien tuotteiden parissa, jotka erottuvat joukosta innovatiivisuudellaan ja laadullaan. Tulet olemaan osa globaalia myyntitiimiä kasvavassa, positiivisessa ja energisessä kansainvälisessä yrityksessä.
Raportoit myyntipäällikölle.
Toivomme sinulla olevan tekninen tai kaupallinen koulutus ja sujuva englannin kielen taito, ja mahdollisuus matkustaa noin 70+ päivää vuodessa.
Lisätiedot yrityksestä ja tehtävästä: myyntipäällikkö Jari Kokko puh: 020 134 5225.
Lähetä hakemus ja CV palkkatoivomuksineen viimeistään 27.1.2019.
Tule mukaan joukkoomme luomaan kanssamme tulevaisuutesi kasvavassa ja kansainvälisessä yrityksessä!
---
Vi söker till Nordic Lights en Area Sales Manager (Swe)

Vi söker en driven och resultatinriktad Area Sales Manager med erfarenhet av teknisk B2B-försäljning. Som person motiveras du av att nå och överträffa uppsatta mål. Du gillar att agera självständigt och är en duktig relationsbyggare som är bra på att snappa upp nya affärsmöjligheter och förstår värdet av nätverkande. Du trivs i en kunddriven organisation som kräver att du tar egna initiativ och du känner dig bekväm och skicklig i förhandlings- och presentationssituationer. Du har budget- och resultatansvar och bearbetar självständigt de länder som ingår i ditt ansvarsområde samt hittar vägar att nå
nya kunder för att ytterligare stärka vår position på marknaden.
Hos oss får du arbeta med marknadsledande produkter som ligger i framkant i fråga om innovation och kvalitet. Du kommer att ingå i vårt globala försäljningssteam i ett växande, positivt och framåtsträvande internationellt företag. Du rapporterar till försäljningschefen.
Du har en utbildning inom teknik eller ekonomi och pratar flytande engelska, och har möjlighet att resa ca. 70+ dagar i året.
Mer information om företaget och uppgifterna får du genom att ringa sales manager Jari Kokko, tel: 020 134 5225. Sänd din fria ansökan med CV och löneanspråk senast 27.1.2019
Kom med i teamet och skapa din framtid med oss i ett växande och internationellt företag!