We're hiring a Service Technician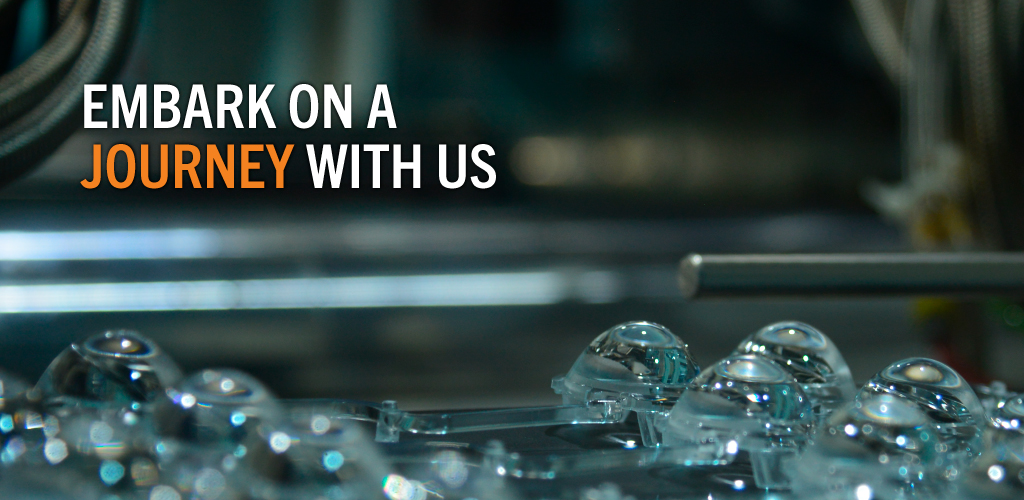 To Nordic Lights, we're looking for a Service Technician (Eng)
As a service technician, you have a versatile job where you will be working with tasks like service, testing, calibration, maintenance, commissioning, installation and repairing.
You will join a growing company and be part of a team of professionals. You will work independently planning and executing maintenance assignments. As a person, you are structured, dedicated, persistent and you take independent initiative.
You hold an upper secondary vocational qualification in electronics or related technical field and have a minimum of 6-12 months related work experience. You have good language skills in Swedish and Finnish, additional languages are considered an advantage.
For more information please contact Production Manager Leif Ojalammi, tel. 020 1345 168.
Leave your online application by February 2nd at the latest.
Join our team and create your future together with us in an international and growing company! We offer a creative and multicultural work environment, where you will be part of a community of talented professionals working on our world-class products. By choosing a career at Herrmans Group you are choosing a flexible and inspiring career development.
---

Nordic Lights hakee Huoltoteknikkoa (Fi)
Huoltoteknikkona sinulla on monipuolinen työ, jossa työskentelet huollon, testaamisen, kalibroinnin, ylläpidon, käyttöönoton, asennuksen ja korjaamisen parissa.
Tulet kasvavaan yritykseen, jossa olet osana ammattitaitoista tiimiä. Tulet itsenäisesti suunnittelemaan ja toteuttamaan huoltotehtäviä, joten luonteeltasi olet systemaattinen, omistautunut, sisukas ja oma-aloitteinen.
Sinulla on elektroniikka-asentajan tai muu toisen asteen tekninen koulutus, sekä vähintään 6-12kk työkokemus alalta. Työssäsi hallitset suomen ja ruotsin kielen, muut kielet ovat eduksi.
Lisätietoja tehtävästä antaa Herrmans Oy Ab, Production Manager Leif Ojalammi, tfn. 020 1345 168.
Lähetä hakemuksesi viim. 10.2.2019.
Tule mukaan joukkoomme luomaan kanssamme tulevaisuuttasi kasvavassa ja kansainvälisessä yrityksessä! Tarjoamme luovan ja monikulttuurisen työympäristön, missä olet osa yhteisöä lahjakkaiden ammattilaisten kanssa ja rakentamassa maailmanluokan tuotteita. Valitsemalla työpaikaksesi Nordic Lights, valitset joustavan ja inspiroivan urakehityksen.
---
Vi söker till Nordic Lights en Servicetekniker (Swe)

Som servicetekniker har du ett mångsidigt arbete där du jobbar med service, testning, kalibrering, underhåll, ibruktagning, installation och reparation.
Du kommer till ett växande företag där du blir del av ett engagerat team. Du kommer självständigt att planera och ta hand om serviceuppdrag, så som person är du strukturerad, engagerad, uthållig och tar egna initiativ.
Du har en elmontörsexamen eller annan teknisk utbildning på andra stadiet och minst 6-12 månaders arbetserfarenhet inom branschen. I ditt arbete behärskar du svenska och finska som arbetsspråk, övriga språk är till fördel.
För närmare information är du välkommen att ringa Production Manager Leif Ojalammi, tfn. 020 1345 168.
Din ansökan vill vi ha senast 10 februari 2019.
Kom med i teamet och skapa din framtid med oss i ett växande och internationellt företag! Vi erbjuder en kreativ och mångkulturell arbetsmiljö där du blir del av en gemenskap av talangfulla individer som jobbar på produkter av världsklass. Genom att välja en karriär på Nordic Lights väljer du en flexibel och inspirerande karriärutveckling.