Another Gold for NORDIC LIGHTS® in Caterpillar's Quality Excellence Process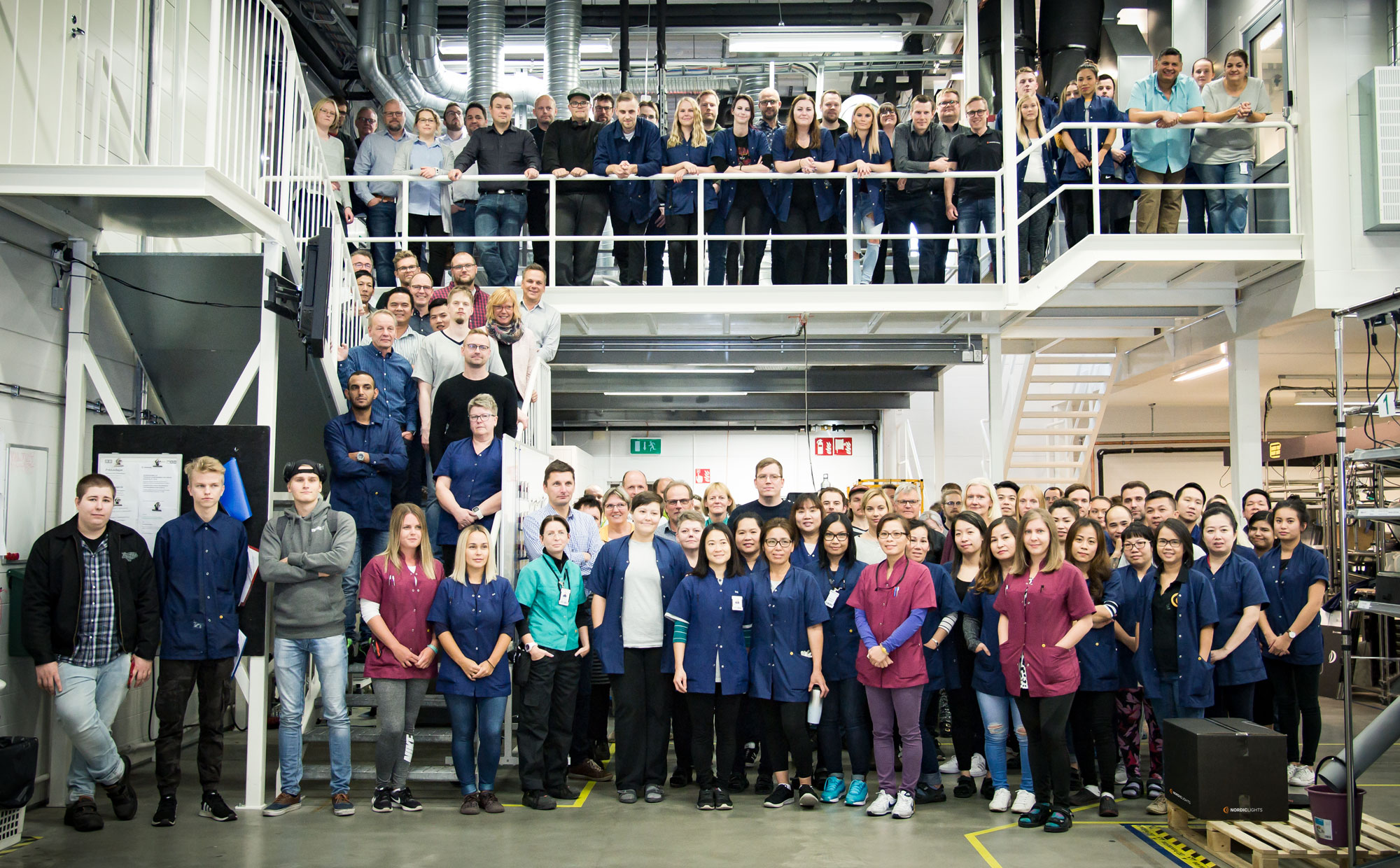 Herrmans Nordic Lights talented staff.
JAKOBSTAD, Finland, October 2018 – To be awarded gold certificate in Caterpillar's Supplier Quality Excellence Process (SQEP), not only once, but twice, isn't done easily. It was a true success when Herrmans NORDIC LIGHTS® was awarded its second gold certificate at the end of September 2018.
This means that Nordic Lights meets the high standards set by Caterpillar regarding quality, documentation for new products and delivery performance. The suppliers' performance is evaluated, and according to the level of performance the supplier is awarded a bronze, silver, gold or platinum certificate.
– The gold certificate is proof that we genuinely deliver a consistent high quality, says Operational Excellence Manager Matti Leipälä.
The basis for the SQEP programme is a strategic partnership aiming at mutual development. Nordic Lights can boast a long history of cooperation with Caterpillar and first achieved a SQEP bronze certificate back in 2009. Nordic Lights was also the first work light supplier ever to achieve the gold level. As stagnation is a big no-no at Nordic Lights, the company strives to remain a step ahead and continue to improve.
– We intend to keep growing on the global market, and this of course means that we need to invest in people and create the right prerequisites that allow us to succeed. We take great pride in our knowledgeable staff, efficient production and our top-notch R&D facilities, says Business Unit Director Lena Smeds-Furu.
Nordic Lights' manufacturing processes have taken inspiration from the global tech leaders, thus offering one of the leanest production chains in the branch of business. The daily work to improve further continues, and in addition to that the company also puts new technology into use in new areas of the production chain.
For inquiries:
Lena Smeds-Furu, Business Unit Director, phone +358 20 1345 223
Matti Leipälä, Operational Excellence Manager, phone +358 20 1345 150