Herrmans NORDIC LIGHTS® pioneers robot-driven logistics in Finland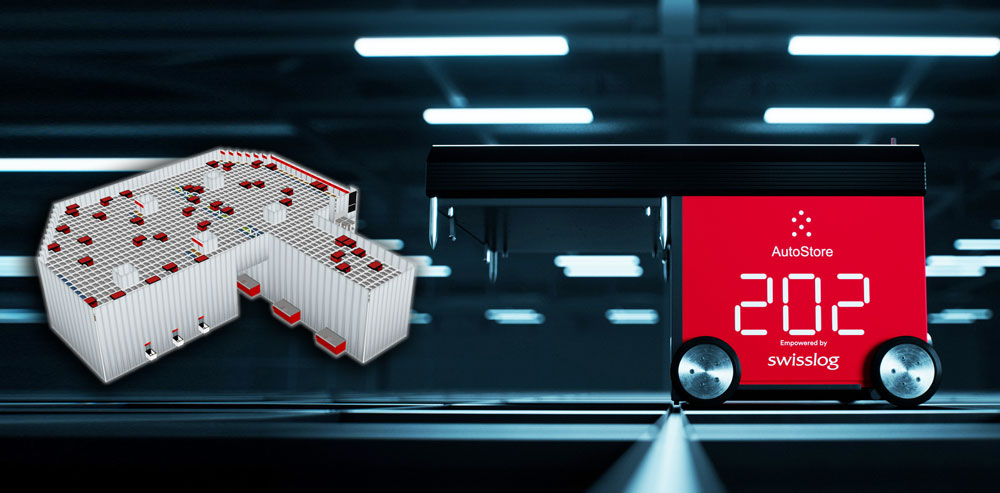 JAKOBSTAD, Finland, September 2018 – Herrmans NORDIC LIGHTS® has positioned itself well on the global market during the shift from Halogen to LED lights for heavy-duty equipment, and is growing fast. The company has a long tradition of pioneering innovative work light solutions and is now reaping the benefits of this way of working.
To meet the growing demands for their products from new OEM customers, Nordic Lights is putting the robotic, data-driven AutoStore logistics solution from Swisslog into service. As a preliminary step, Herrmans NORDIC LIGHTS® is enlarging its factory at the end of 2018. This new 600 m² extension and the AutoStore system will be put into use in the beginning of 2020. The AutoStore system will be installed at the Jakobstad factory in 2019, and is the first of its kind in Finland.
Nordic Lights's flexible production is one of the company's core strengths, and one of its main principles has always been to not hold products in storage, instead using a rapid assembly process while only storing components.
– We had to consider how to handle this growth. We could have done it the traditional way, by enlarging storage capacity and continuing to manually handle all movements. That model would have been a significantly more sizeable project. Instead, we focused on optimizing storage and processes by automating component handling in a robot-driven storage, says Business Unit Director Lena Smeds-Furu.
With the introduction of Swisslog's AutoStore, this efficient method of working will be amplified, bringing even greater accuracy and a higher level of service to customers. This investment will also lead to improved ergonomics and fewer heavy lifts for personnel.
– We have the capacity to handle 1 million assembly lines a year with Swisslog's AutoStore system. The goods-to-person system makes component handling smoother and more efficient. The robots transport the components to the ergonomic assembly stations and make work easier for personnel, says Tomas Skott, Director, Supply Chain & Production.
About Herrmans NORDIC LIGHTS®
Herrmans is a success story from Finland's friendly and entrepreneurially minded West Coast. With our two leading brands, HERRMANS® and NORDIC LIGHTS® we have the global market as our work-field. NORDIC LIGHTS® produces premium, high-tech work and driving lights for heavy-duty vehicles in the mining, construction, forestry, material handling and agricultural industries.
Our 285 employees are located at our headquarters in Jakobstad, Finland and at our subsidiaries in Germany, the United States, Taiwan, Brazil, Vietnam, and Singapore. Our production facilities are based in Finland and China.
For inquiries:
Lena Smeds-Furu, Business Unit Director, phone +358 20 1345 223
Tomas Skott, Director, Supply Chain & Production, phone +358 20 1345 224
Read more about Herrmans Groups products here: herrmans.eu, nordiclights.com
Read more about Swisslog