NEW! "The Conqueror" – SCORPIUS PRO 445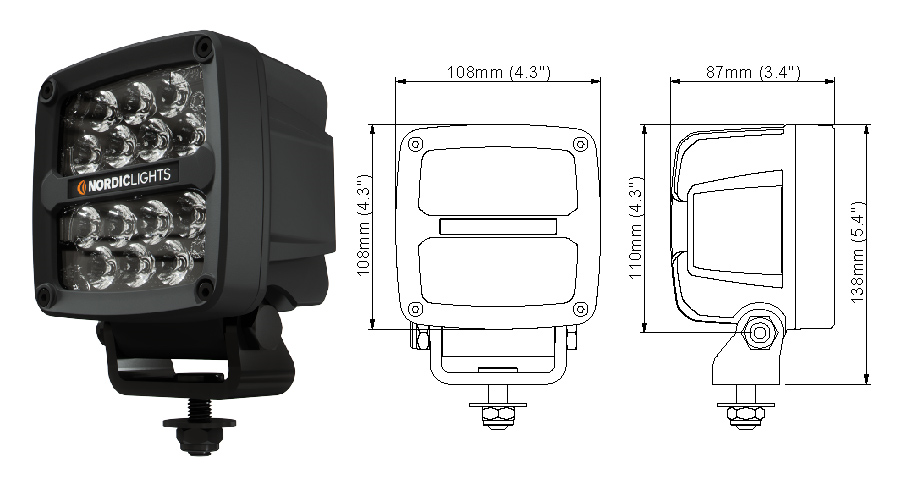 May we introduce the newest addition to the NORDIC LIGHTS® PRO series, the Scorpius PRO 445, purchasable from summer 2018.
This is the next-generation Scorpius work light, with new and improved design and the very latest in LED technology. Altogether the Scorpius PRO 445 is a very durable work light, with excellent heat and corrosion resistance. For your safety, it has superior electromagnetic compatibility.
The Scorpius PRO 445 offers better mechanical properties, it is lighter in weight, and has a new lens material with exceptional heat tolerance. Compared to the older Scorpius models it reflects colours more naturally. It has an asymmetrical wide flood feature, making it the best light pattern you will find on the market, particularly suitable for large open spaces. The Scorpius PRO 445 withstands shocks of 60G and vibration of 15.3 Grms.