NEW! The Canis PRO 330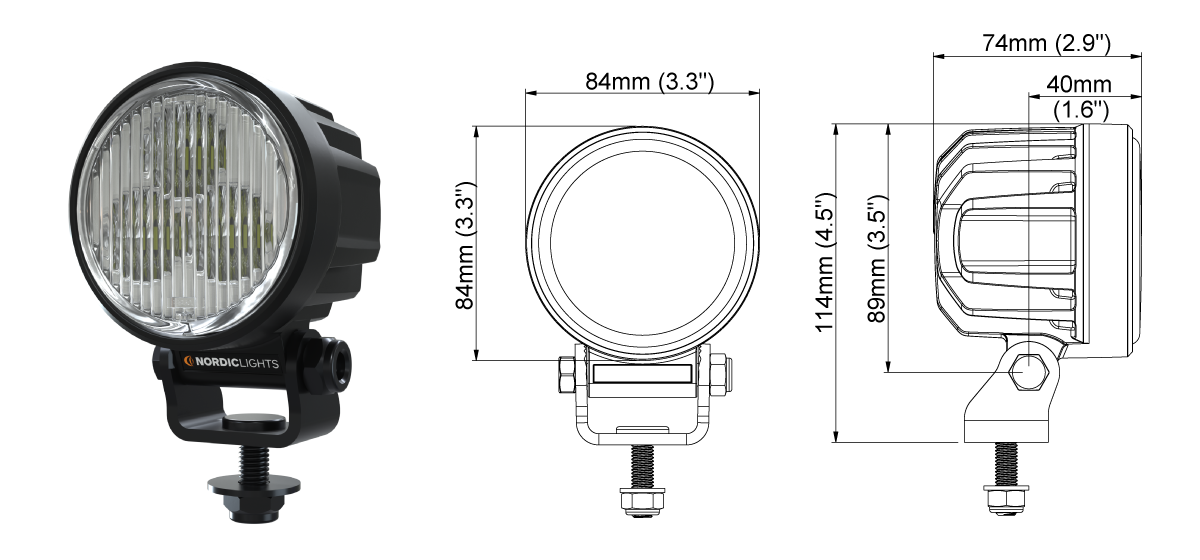 Born out of a search for raw power in a small package, the Canis PRO 330 is the latest addition to the Canis work light family. This compact work light offers a remarkably high lumens/watt ratio, delivering as much as 3000 operational lumens with a mere 28 watts of power consumption.
The highly efficient Canis PRO 330 is a perfect fit for demanding industries such as mining, construction, forestry, and agriculture. The hard-wearing all-rounder comes equipped with a glass lens and aluminium housing for excellent durability.
— We're very excited to release the Canis PRO 330 to the public and see how the end-users will make use of this work light. I hope they will like it as much as we enjoyed developing it, says Kim Holmvik, Project Leader.
Available with three different light patterns, including a horizontally extended Wide Flood and a slightly softer-than-usual High Beam, this versatile work light fits into tight spaces and can handle vibrations of up to 15.3 Grms at 24-2000 Hz with ease.
Feeling tempted? The Canis PRO 330 is available right now! Contact your local distributor for more information on how to secure one for yourself.